"It was really hard to participate in both categories: Elite 1 and Elite 2," said Max Lanza at the end of the day. The Race 1 Elite 1 was unfortunately compromised by an accident, due to a collision with another driver, who literally uprooted the rear bumper when the Italian driver was in P18 and 1st in the Challenge classification.
On the same day in Elite 2, Max Lanza took home an excellent 4th place overall "with great difficulty due to his lack of experience with the new shock absorbers". While in race 2 Elite 2 did not go very well for the team of The Club Motorsport, which saw Lanza retire after the first lap, due to another driver who swept him away after just the first corner.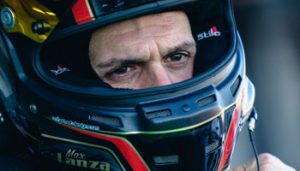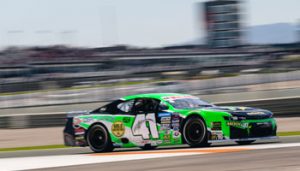 "A great pity as my team had done an excellent job," says Lanza, "in the morning warm-up we were 12th in the Elite 1, while the Elite 1 Race 2 was almost perfect. I managed to avoid two bad accidents and I had gained the second position in the Challenge standings, while three laps from the end was the one that shouldn't have happened … to overtake a slower driver I came out of the ideal trajectory ending up against my opponent "
Car in pieces, drive through and the end of the dream for Max Lanza, who will surely improve the final result in the next event, scheduled for 11-12 May in Italy!
The Driver finally wanted to thank those who contribute to his participation in the championship. "Thank you very much to my sponsors Gold Nutrition, Cepi T.A.A.S. and Dinoil Italia, but above all to my Team: Fabrizio Armetta, Riccardo, Riccardo Folco, Andrea Fondi Stefano Bovecchi, Riccardo Missori. Thanks to my Spotter Giovanni Grasso and our Paddock Girls: Lada Poznyakova and Eleonora D 'Alessandro, who helped give visibility to our team! Finally thanks to Stile Barbara and Marco Abbà Ales because our car has been without modesty the most beautiful of all! ".
The first appointment of the season ended a few hours ago, which saw The Club Motorsport team get on track to inaugurate the Nascar Whelen Euro Series season.