Campagnano di Roma, Italy– A mega motorsport party with the #88 Camaro driven by Max Lanza and Alberto Naska as real VIP star of the weekend. The third round of the 2022 NASCAR Whelen Euro Series season held at Vallelunga racetrack was this and much more. In the EuroNASCAR Pro Division, Max Lanza was very fast until the free practice, when he ended the session so close to the Top10 and confirmed his momentus with a solid Challenger Trophy podium in Race 1.
The weekend of Max Lanza started in the best way, with the #88 Camaro run by CAAL Racing that grabbed twice the first position in the Challenger Trophy podium in front of its home fans. "I don't think there are proper words to describe what does it mean to race with this passionate public! There were fans everywhere, I wanted to reach a good results for them. After the bad luck in qualy, when we were not able to close a flying lap, we had a great come back in the race and we stepped up on the podium. I want to dedicate this result to everyone trusts in me and supports me in my career, to all my friends and partners that allowed me to be here today, to the tons of fans on the grandstands in front of us. We lost some points in Brands Hatch and here in Race 2, we have some points to recover to fill the gap but I know we can arrive at last round in Grobnik ready to fight for the title until the last corner of the last lap." commented Max Lanza, one of the most popular driver in a weekend that saw tons of fans invading the Vallelunga race track.
NASCAR Whelen Euro Series takes its holidays for the summer break, the show will resume in september, 3th and 4th at Most Autodrom, Czech Republic.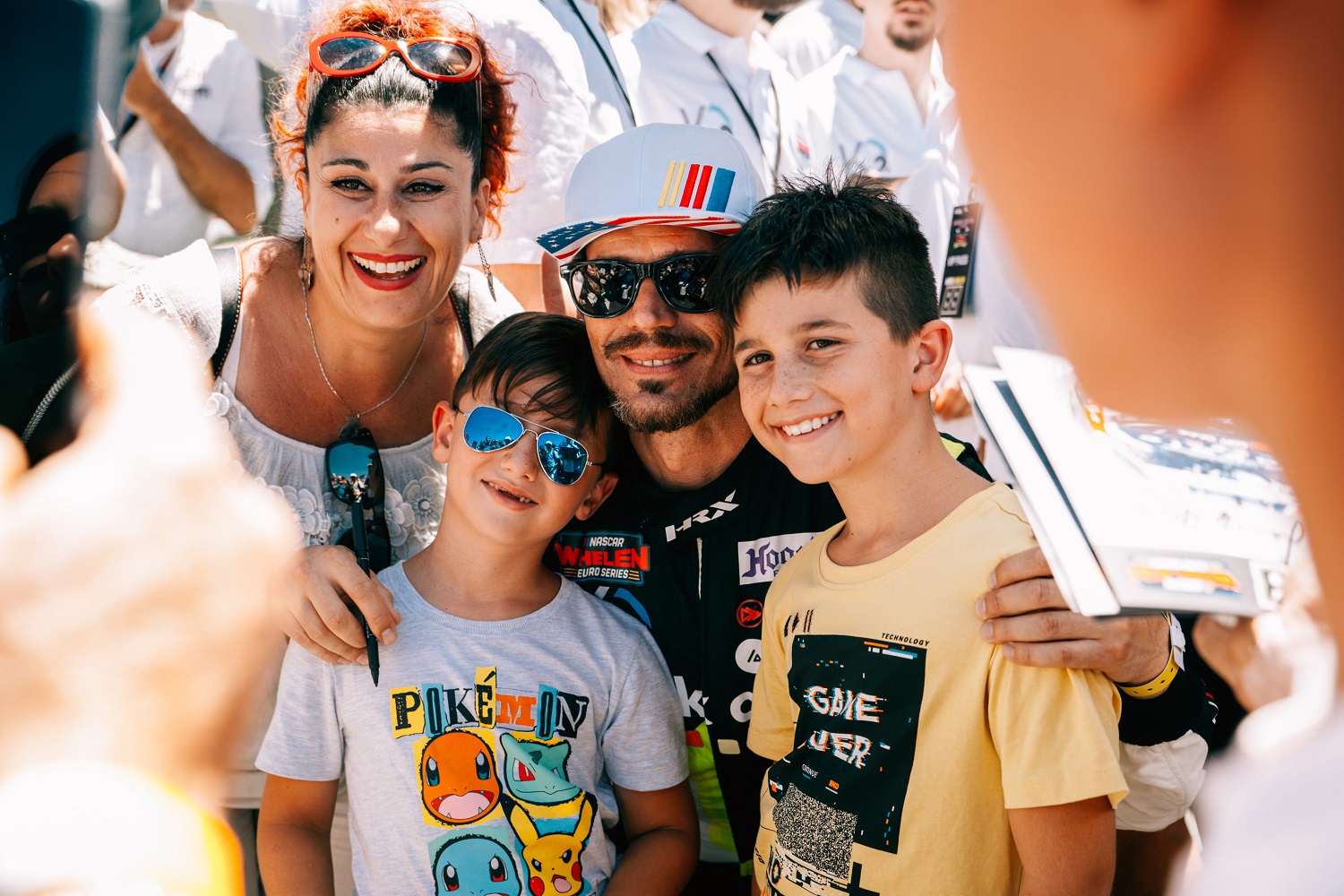 max lanza vallelunga 2022 euronascar nascar whelen euro series 1