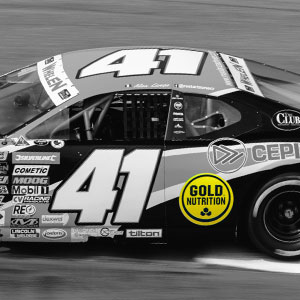 Custódio César, expert nutritionist and founder of the brand, has always had the clear idea that the solution to a satisfying and healthy life is nutrition, hence the creation of Gold Nutrition. The passion and conviction that quality is not negotiable have transformed an idea into a brand.
A lot has changed since 2000: a small team in a small room has become a solid company with certifications that verify its excellence and commitment to its work.
Several ambassadors (Olympic athletes, coaches, doctors, nutritionists and influencers) joined us on our journey, becoming the "face" of their favorite nutrition brand. Custódio César continues to lead Gold Nutrition and does not give up the maximum value in the health and food sector.
Quality is our commitment to our consumers.
Subscribe to the newsletter
Stay up to date on the new events, test sessions and the live streaming of the NASCAR WHELEN EURO SERIES